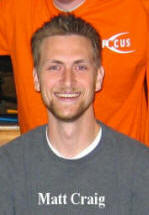 A Holiday Bible Club will be held at First Lisburn Presbyterian Church Hall all next week from Monday 14th to Friday 18th August.
The afternoon programme called - 'Xpedition Force' is for children of primary school age (P1-P7) and will be held from 1.00pm to 4.00pm. The fun packed children's programme will include - Bible stories, singing, games, crafts and lots lots more.
The evening programme called - 'Escape' is for young people of secondary school age and will he held from 7.30pm to 10.00pm. This programme for teenagers will include live bands, games, drama, sketches and fun. Matt Craig - Youth Director at First Lisburn is excited about the programme and he and his band of leaders will aim to ensure that all children and young people attending will have real good week of fun and craic.