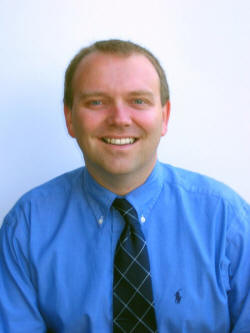 The Rev. William Henry
Will lead the joint Palm Sunday Service in Maze Presbyterian Church.
Churches in and around the Maze area will hold a joint Palm Sunday evening service in Maze Presbyterian Church on Sunday 9th April at 6.30pm. The five churches involved are Maze Presbyterian; Priesthill Methodist; St. Matthews - Broomhedge; St. Jamesís - Kilwarlin (Lower); and St. Johnís - Kilwarlin (Upper). The Rev William Henry - Maze Presbyterian will lead the service, the Rev. Robert Wallace - Priesthill Methodist, will give the address, the Rev. Peter Galbraith - St. Matthews and the Rev. David Pierce - St. James and St. Johnís will take the Scripture readings, and the praise will be led by a joint choir from the five churches.
Members from each church will also led in prayer for the locality and world with a special focus on Wycliffe Bible Translators who aim to make the bible available in languages and dialects in which there is as yet no translated copy of the bible. The offering on the night will go towards this work.
Palm Sunday has an air of joy and anticipation as Christians reflect on the initial welcome arrival of Jesus into Jerusalem as he made his determined way to the cross to bring salvation for sinners. The emotions of that first Palm Sunday are the focus of the service and there will also be the opportunity to reflect on the meaning of the events of Easter through an audio-visual presentation. Everyone is invited to this joint service and to share in supper afterwards.