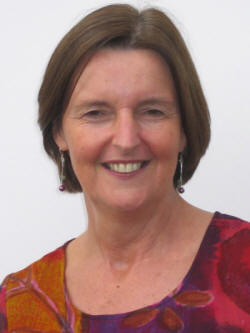 Parent and toddler group leaders from across Northern Ireland will be encouraged to get active in their community at a special conference organised by Care for the Family. Care for the Family is a national charity that aims to strengthen family life and help those who are hurting due to family breakdown. The Get Activated! Conference will be at the Beechlawn House Hotel, Dunmurry on Saturday 11th February 2006 and runs from 10.30am to 4.30pm.
With hundreds of parent and toddler groups across Northern Ireland, the potential for thousands of families to benefit from the Get Activated! Conference is tremendous. Jean Gibson, Care for the Family's Northern Ireland Manager believes that leaders will find much to encourage them. "This is an important event for the people who serve their local areas by running parent and toddler groups. We want to encourage and equip leaders to impact communities across Northern Ireland and to see the difference they can make."
The programme at Get Activated! will focus on how parent and toddler groups can engage with their community by providing a safe environment for parents to meet and for children to play and learn together.
The Get Activated! conference will look at:
Play with a Purpose - exploring child development
Finding Your Factor X - discovering YOUR skills
Team Building - finding a vision for your group and achieving it
'Who Let the Dads Out?' - introducing a new initiative just for dads
Care for the Family's Family Services Manager, Anne Carlos, who will be speaking at Get Activated! said: "Parent and toddler groups achieve a tremendous amount in their communities, but often lack support. This conference will have an emphasis on sharing insights and networking, as well as profiling 'Who Let the Dads Out?', which aims to give fathers opportunities to engage with their very young children. We hope that the wide range of topics covered during Get Activated! will help group leaders to help the families they are in regular contact with."
Tickets cost £15.00 (including refreshments and buffet lunch) and are available from Care for the Family, 3 Wallace Avenue, Lisburn BT27 4AA. Tel: (028) 9262 8050 or book online at www.careforthefamily.org.uk