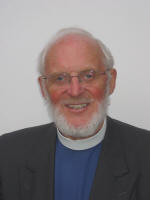 A preliminary copy of Presbyterians in Ireland, a Historical Encyclopaedia, was on display at First Lisburn Presbyterian Church last Sunday morning. This most impressive book is an attractive illustrated history of the Irish Presbyterians, who they were, where they came from, their identity and ethos, their theological and political conflicts, their personalities, their congregations and churches, what they have done and are continuing to do at home and abroad in their obedience to Christ and His Gospel.
Five chapters tell the story of Presbyterians in Ireland since the 17th century to the present day. The second main section contains a thumb-nail history and a photograph of every Presbyterian church in the country.
The author is Dr. Laurence Kirkpatrick, Professor of Church History at Union Theological Seminary. The 352 pages contain over one thousand full colour illustrations, many of these being photographs by the Rev. Dr. Gordon Gray, Minister Emeritus of First Lisburn.
The cost is £25. It is being marketed only through congregations, by pre-order. To reserve your copy, contact your local Presbyterian Church Office Secretary or Minister.