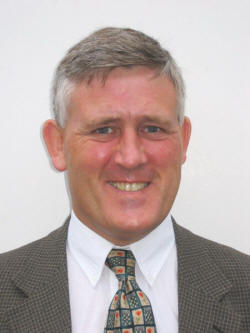 Rev. Bobby Liddle
Will lead 'Reach' at Legacurry Presbyterian Church.
In the week coming up to Holy Week, Legacurry Presbyterian Church is holding a programme of events called 'Reach' from Monday 10th - Sunday 16th April.
The programme is as follows:
Monday - Men's Night - Go-Karting night at 6.30pm.

Tuesday - Women's Night - Keep Fit with Rosemary Crawford.

Wednesday - Quiz Night at The Pheasant

Thursday - Youth Party at 7.30pm.
Joint Service with the Church of the Ascension at Church of the Ascension, Glebe.

Good Friday - Good Friday service and supper at 8.00pm.

Saturday - Prayer Breakfast at 8.00am.

Easter Sunday - Dawn service at 6.30am - Robert & Ann McCullaghs.

Easter Sunday Services - Morning at 11.00am & Evening at 7.00pm.