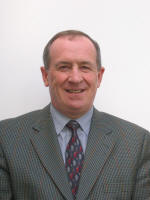 A Caring Ministry
"Older people can often be neglected by family and community so we plan to visit our senior members and make them feel the week includes them", said the minister, Rev Robert McCollum.
Summer Bible School
Children had a special place in the ministry of Jesus so we plan to cater for children (ages 4-12) in Ballymacash each evening. A Bible Club will also be held each afternoon beside the housing developments near the church.
Time-line Presentation of the Bible
A PowerPoint presentation will be held on Monday, Wednesday and Friday afternoon from 4.00pm to 4.45pm. The topics are: Monday – "Genesis to Calvary"; Wednesday – "Old Testament History"; Friday – "Jesus and the Gospels". "These presentations", said the minister, "are a teaching tool to help us understand the Bible more clearly."
Open Air Service
There will be an Open Air Service on Wednesday evening from 7.15pm to 7.45pm in the church car park.
Book Fair
A wide range of Christian books catering for all ages will be on display for sale on Thursday.
Barbeque
A barbeque will be held on Friday night at 6.30pm, in the church car park.
Special Guest Service
A special guest service on Sunday evening (27th August) at 7.00 pm will be the climax of the week. Mr. McCollum has taken as his theme, "Where is God when things go wrong". He commented, "People are often perplexed by the extent of human suffering in the world. At this service I will be showing from the Bible why suffering exists and how we are to react to it." To publicize this service a team from the congregation will be visiting the neighborhood, giving out 5,000 invitations.
The congregation is hoping for good weather for all the outdoor events - especially the Open Air Service on Wednesday evening and the barbeque on Friday night.