Zulu Choir to visit Lisburn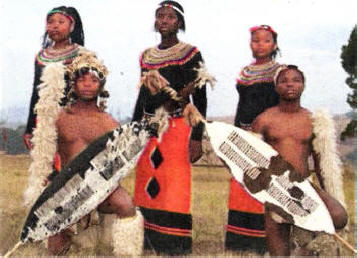 HARMONY Hill Presbyterian Church is looking forward to a special visit from a Zulu Choir (pictured left) from Durban South Africa visiting Northern Ireland. The choir is made up of orphans from
God's Golden Acre Orphanage in the Valley of a Thousand Hills and will be playing in the local church on Monday June 22 at 7.30pm.
The Choir will also be visting Newtownbreda Presbyterian church Tuesday 23rd and 1st Saintfield Presbyterian Church on Wednesday 24th al 7.30pm.
The Choir was invited to tour Northern Ireland by a team from Harmony Hill
Presbyterian Church who travelled to South Africa to work in the orphanage last year. Heather Knox the Group's leader commented: The Trip was an amazing experience and we felt that it was very important that people in Northern Ireland should be made aware of the situation in South Africa and the amazing work carried out by this orphanage.
"There is no clearer illustration of the value of their work than the sight and sound of this young Choir.
"We hope to raise awareness of and funds for the orphanages work through these concerts and we hope they are well supported."
19/06/2009