Community Carol Service to be held around Christmas tree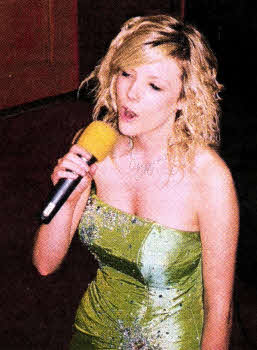 LOCAL people are being asked to finish off their busy day's shopping tomorrow (Saturday) to you join with some of the city's finest instrumentalists, soloists and choirs in celebrating the real meaning of the season at a 'Community Carol Service' in the open air around the Christmas tree in Market Square at 5.00pm.
Organised by Lisburn City Centre Ministers' Fellowship (ministers from seven Lisburn city centre churches) in conjunction with Lisburn City Centre Management, the service celebrating Christmas in reading and festive praise led by Garvey Silver Band will feature Lisburn Harmony Ladies Choir,
Wallace High School Choir and soloist Clara Costley (pictured right).
A street collection will be taken for Tear Fund during the service.
Ulster Star
10/12/2010