New music cafe launches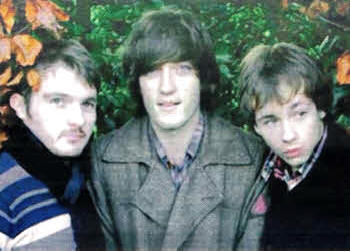 FUSIONS new music café for the 16 year plus age group will be launched tonight (Friday) at 9.00pm.
Running on a fortnightly basis 'The Venue' kicks off with 'Feet for Wings' and 'The 1930's' as its first line up.
Feet for Wings latest single 'New York Lights' is in the NI charts right now.
'The 1930s' burst on to the Belfast scene earlier this year with a handful of songs from a young songwritering trio with catchy hooks and infectious melodies similar to the raw folky sounds of London's Mumford and Sons or Johnny Flynn. Since then they've gigged relentlessly honing their sound and gaining critical acclaim and rapturous applause from audiences throughout Northern Ireland. Their debut EP 'All These Things' is out now.
This is an alternative alcohol free venue in the upstairs café in the Cathedral Hall in Castle Street. With future artists like 'Captain Cameron' and 'Maguire and I' coming along this will be one of the best places to hear local talent.
A spokesperson for The Venue said: "We hope to provide a great intimate venue from 9pm to 11.30pm with the best live music and light refreshments available. For all the info on up coming events check our new website on www.fusionlisburn.com."
There will be a £3 charge payable at the door for 'The Venue'.
Ulster Star
24/09/2010