Salvation Army band at Sprucefield in appeal for gifts this Christmas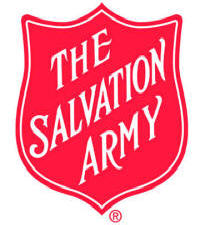 THE Salvation Army Band will be playing at Marks and Spencer at Sprucefield tomorrow (Saturday) between 10am - 12.30pm, where local people are encouraged to leave their gifts for the Family Appeal.
Applications for assistance from The Family Appeal run by The Salvation Army and St Vincent de Paul, with support from BBC NI, have piled up ahead of yesterday's (Friday) deadline, yet the supply of gifts so far this festive season is very limited.
The Family Appeal provides presents to children whose families are facing financial hardship. Last year over 250 children in the Lisburn area were among the 11,500 children from all over Northern Ireland who received Christmas gifts thanks to the generosity of so many local people who organised collections and donated gifts to be distributed to an unknown child.
"Sadly for many families here in Northern Ireland, if it wasn't for the gifts they receive from The Family Appeal, there would be very little excitement or presents for children to open on Christmas morning. That's why The Family Appeal really is so important, and why we are really worried that the supply of gifts is so low at this stage of the Appeal. The weather has had a big impact and we are really encouraging readers to give what they can as soon as possible - every gift really will make a difference," said Major Alan Watters, Leader of The Salvation Army in Ireland.
Aileen Coney, Regional Administrator of St Vincent de Paul said: "The Family Appeal is a very practical way to make a difference this Christmas. We urge members of the public to buy an extra gift and help our charities make Christmas a happy occasion for many local families."
Gifts can be left unwrapped at collection points in branches of The Salvation Army, Society of St Vincent de Paul, Tesco; First Trust Bank; Superdrug; Open & Direct; Ulster Property Sales, selected branches of Co-Op stores and anywhere you see the bright yellow Family Appeal posters. Gifts can also be left with The Salvation Army band, when they play Christmas Carols at Sprucefield tomorrow.
All gifts must be new and suitable for children aged 0 — 16 years of age. Closing date to donate gifts is Wednesday December 15.
Ulster Star
10/12/2010