THE SIMON DICKEY MEMORIAL CONCERT AT FIRST LISBURN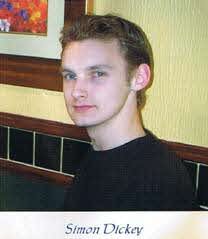 On Thursday 18th February Garvey Silver Band performed a concert in memory of their principal cornet player who died as the result of an accident in 2003. Simon Dickey was 21 years of age when he died and unknown to his family and friends had been donating money to the RNIB. He was also an organ donor so gave life to at least 4 other people after his death.
The band has arranged this concert in his memory every year since then. This year as well as the band the Northern Ireland District Centenary Boys Brigade Choir sang several very popular male voice choir pieces, conducted by Yvette Anderson and accompanied by Tom Whyte – Director of Music at First Lisburn Presbyterian Church. Also appearing was Joanna Higgins (Soprano)
The Band also decided to help Eglantine Parish Church as they have had put a new roof on their church.
The amount raised was £1000.00 from a very generous and appreciative audience.
The Band is very thankful of the help they received from guest players from Banbridge and Wellington Silver Bands.
They would also like to thank the Minister, Kirk Session and Committee of First Lisburn for the use of the Church to hold the concert.
20/02/2010