Bible anniversary marked with special exhibition in museum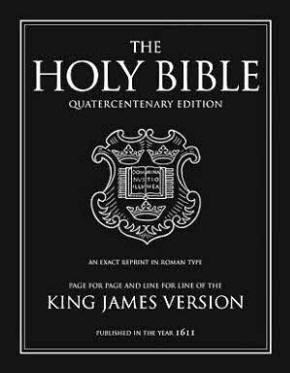 King James Bible
A TOURING exhibition from England on 'The Bible and Christian Heritage' will be on display for members of the public in the Irish Linen Centre and Lisburn Museum from Tuesday November 22 until Friday November 25.
This exhibition was requested by Lisburn City Council to mark the 400th Anniversary of the King James Bible.
The collection includes over 40 information panels and over 100 books covering the history of the bible and its significance from early Christian times to the modern era.
Councillor Margaret Tolerton said: "It is fantastic news that the Council has been able to secure this touring exhibition to be on display in Lisburn.
The Bible, the book of books', has been subject to many translations particularly since the invention of the printing press in the mid 15th Century and its significance in history is unparalleled.
The King James Bible provides a strong link between nations and between faith communities and is a link across the centuries; and between different generations as something that has been handed down.
"I would encourage residents and visitors to the Lisburn area to come along and view the exhibition, which illustrates its story and includes several early printed editions of the Bible."
The Chairman of the Council's Leisure Service Committee, Councillor Thomas Beckett, welcoming the exhibition to Lisburn, said: "For religious groups, historians, and schools, to mention only a
few, this is a wonderful opportunity to see the development and history of such an important book which has been so significant to millions of people through the ages."
Editions on display in the exhibition include an edition of Miles Coverdale's translation in the reign of Henry VIII; the first complete English bible; and a 17th Century edition of Jerome's Latin Vulgate, first produced in 382A.D.
The exhibition is being hosted in the Assembly Room at the Lisburn Museum and is open to the public between 9.30am and 5.00pm from Tuesday November 22 to Thursday November 24 and between 9.30am and 2.00pm on Friday 25th November.
For further information on the exhibition or to arrange a visit please contact the Lisburn Museum on 028 9266 3377.
Ulster Star
11/11/2011