First Lisburn church hosts the Bridgewater Chorale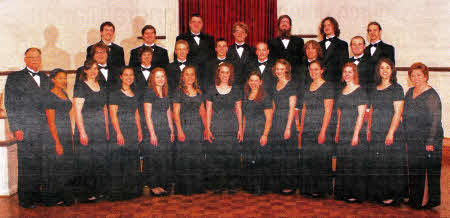 Bridgewater Chorale
ON Friday May 20 the Bridgewater Chorale from Bridgewater College, Virginia USA will present a programme of music at First Lisburn Presbyterian Church to help raise funds for Christian Aid. The Choir consists of 24 male and female students from the College which has a rich musical tradition that is continued by the Chorale, an ensemble for which an audition is required, and one of the college's three choirs.
The ensemble is comprised of students from a variety of majors and all class levels.
Each year, the group tours throughout the Eastern United States, performing distinctive choral literature for churches, schools and civic organizations. The Chorale focuses on the sacred music of the last five centuries and performs works of notable living American composers, several of whom have composed works especially for the conductor and Bridgewater's choirs.
The concert will begin at 7.30pm and will be followed with a cup of fair-trade tea or coffee in keeping with Christian Aid's theme for this year.
Ulster Star
13/05/2011