Charity golf fundraiser raises money for Uganda school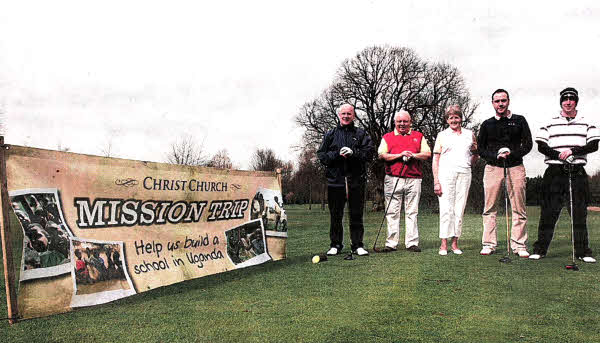 Ray Moffett, George Heatherington, Annette Megarry, Bryan Heatherington and Ernie McAleenon pictured at the Christ Church Charity Golf Day in Aid of their Mission in Uganda- US1311-107A0
CHRIST Church Parish recently hosted a charity fundraising day at Lisburn Golf Club to raise funds for their project to build a school in Uganda.
The projected figure for this venture is £65,000 and the Church is sending out a team early next year to carry out the final phase of the building.
The Church would like to thank all those who made this event a great success including the golf club, sponsors and people who kindly made donations and gave prizes.
The day raised a massive £5065.
Ulster Star
01/04/2011