Craigmore Methodist Church to hold second charity tractor road run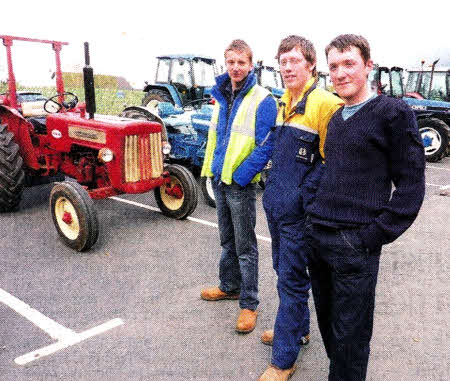 Some of the tractor drivers who have already signed up to the tractor run.
CRAIGMORE Methodist Church is set to hold its second Tractor Road Run on Saturday May 14. Last year around 30 tractors, new and old, assembled at the church car park to set off on the 15 mile run around the Gawley's Gate and Bartins Bay area, taking in the beautiful sight of Lough Neagh, to raise money for a team of people from the church heading out to build houses in Ghana.
This year the money will be spiite between two charities - the Ulster Cancer Foundation and Charlene's Project, a charity very close to the hearts of a lot of people taking part.
The organisers would love to beat the £550 made last year and take this opportunity to invite all tractors old and new, big and small, to the church car park at 1.30pm to leave at 2pm for a relaxing drive around Feumore, Gawley's Gate and Bartins Bay area. The convoy will arrive back at the church for tea and refreshments. There is no set price for the road run, but a donation into the bucket before departure would be appreciated.
For more information please contact Ben on 07591125020 or Jamie on 07934564001. Please note that drivers must have their own licence and insurance. No passengers unless a seat is provided.
Ulster Star
06/05/2011