Author helps celebrate Bible Anniversary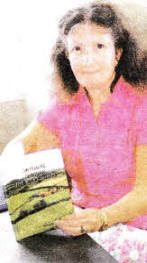 AUTHOR Elizabeth Burke is helping to celebrate the 400th anniversary of the launch of the King James Bible, through her own work inspired by the Bible.
Elizabeth, who is originally from Northern Ireland and now lives in County Meath, has a number of books on sale in locations across the Lisburn area including The House of Vic Ryn and Easons, as well as the St. Patrick's Centre, Downpatrick.
Elizabeth has written three full-colour Evangelical Christian books, including "A Biblical Journey through the Irish Year," all of which quote from the King James Version of the Bible.
Elizabeth said that it is "very special" that her work is helping to celebrate the 400th anniversary of the Bible.
"It is something that lives with me daily and inspires my whole life."
She added: "Many people are unaware that expressions and sayings such as: 'A bird in the hand is worth two in the bush," "a fly in the ointment," "a labour of love,' "a law unto themselves," and numerous others are derived from the King James Bible.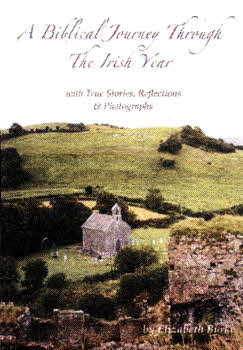 "This translation of the Bible has been described as 'one of the greatest pieces of world literature' and this year events are being organised worldwide to celebrate the 400th anniversary of its launch. However, for me the King James Bible is much more than an outstanding piece of literature and I am certain that I am not alone in expressing these sentiments. When I was very young my father ensured that we learned to recite many of its passages but it wasn't until I became a Christian that I felt this Bible come alive and especially relevant for me.
"From that moment on my life was never to be the same again, for it was to be guided by the Word of God.
"This Bible inspired the great spiritual revivals in history; was carried by pioneering missionaries through undiscovered territory; enlightened nations and comforted heartbroken individuals throughout four centuries of war and personal challenge — and it was to this Bible that I turned during my father's recent illness and death.
"My prayer is that its words will continue in this 21st Century, to pierce the hearts of men, women and children with its truth and love."
Ulster Star
08/04/2011