Maghaberry Elim hosts Sharon Kay King concert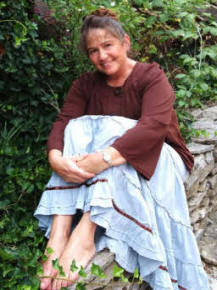 MAGHABERRY Elim Church hosts one of America's leading female Country Gospel singers, Sharron Kay King, this Sunday evening.
The special evening of praise on June 19, begins at 6.30 pm in the village church, which is located on the main street opposite the local primary school.
Maghaberry Elim pastor, Mr Brian Madden, said: "Sharron Kay King is one of the rising stars of the global Country Gospel music scene and we feel very fortunate that she has included Maghaberry as part of her current tour. She has a terrific testimony, both in words and song, of how Jesus Christ saved her from 13 years of drug and alcohol addiction.
"She is from Georgia in the United States, but has done considerable recording at Nashville, the home of Country Gospel in America.
"We in Maghaberry Elim extend a warm welcome to everyone to come and join us on Sunday evening for this excellent time of uplifting Christian praise.
"Admission is free and refreshments will be served in the church hall after the concert," said Pastor Madden.
The Sunday concert is coming hot on the heels of a successful church weekend at White Park Bay near Bushmills, when nearly 40 members and friends enjoyed three days of fun, fellowship and sharing of faith on the north Antrim coast.
Church workers are currently preparing for their annual summer outreach scheme in Maghaberry village.
Ulster Star
17/06/2011