Growing congregation leads Maze Presbyterian to plan new church
by STACEY HEANEY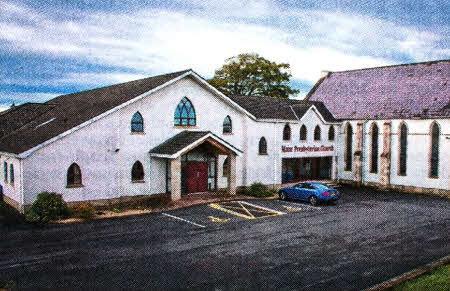 Maze Presbyterian Church. Pic by Matthew Browne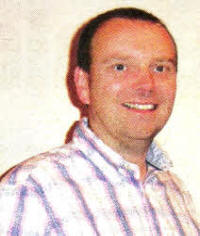 AN ever increasing congregation has led Maze Presbyterian Church to plan a new Church building to accommodate some 360 worshippers.
The Session and Committee at the Church submitted an application for full planning approval to the Planning Service last month as the growing Church population has seen the place of worship reach capacity.
The plans include the demolition of the existing Church building and the construction of larger Church and larger car park at the site on the Kesh Road, Lisburn.
Speaking about the plans Maze Presbyterian's Minister, Rev William Henry commented: The congregation has been growing over the past number of years, particularly since six years ago when we extended then, however, we are back up to capacity. We are looking forward to this coming about, it will make a huge change to what we do.
The plans have only recently been - submitted, but we have outline permission for it and are hopeful these plans will go through."
Rev Henry said the new Church building will seat 360, and the larger space will certainly be useful during Sunday morning worship, with there currently being 200 members of the congregation, as well as for the Church's youth club activities on Friday evenings.
Rev Henry said: "We are a small community here and there are very few things about here other than ourselves, the Primary School and the racecourse. Our youth club has between 150-160 kids on a Friday night at three different youth club's. There is a big connection between the community and what we do and we want to be part of the community. Every enlargement here is significant, what we're doing is looking to the future."
Rev Henry said that he feels the Church's story is part of the developing story of Lisburn with the growth and development of the city and changes around the area and amenities.
He added: "We're fortunate enough to have a youthful congregation who want to be engaged in our community for the future and central to our new modern facility would be the crèche provision which builds on the already large provision in our recently built halls (1995). The Mums and Toddlers just this week celebrated their 21st Anniversary and currently have 65 kids and 50 parents. There is a need for modern crèche / mums and toddlers provision and we would to see how we can extend what we already do.
The congregation has expressed its commitment to the project only last month by a wonderful harvest weekend offering of £50,000."
stacey.heaney@ulsterstar.co.uk
Ulster Star
25/11/2011