SOSc forms Irish chapter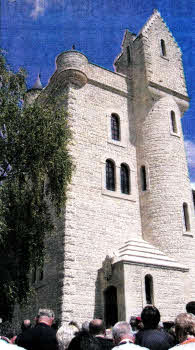 THE Society of Ordained Scientists (SOSc) has announced the formation of an Irish Chapter to accommodate growing interest in the society from Ministers and lay scientists living and working in Ireland.
The Chapter Convenor is Rev. Dr. Scott Peddie SOSc., Minister of The Old Presbyterian Church Templepatrick and First Presbyterian Church Crumlm and current Editor of the Bulletin of the Society of Ordained Scientists.
The new chapter will meet for an inaugural day retreat at the Corrymeela Community's Knocklayd Retreat Centre on Tuesday September 13. The retreat will be led by Dr. Peddie and the newly elected Warden of the society, Rev. Dr. Keith Suckling SOSc, will be in attendance. Dr. Suckling said:
"The society originated 25 years ago as a dispersed community of scientists within the ordained ministry of the Anglican Communion. However, interest in membership grew and we are now an ecumenical body comprising Anglicans, Congregationalists, Lutherans, Presbyterians, Methodists and Roman Catholics.
Ulster Tower
Membership is open, at the invitation of the Warden, to ordained members of any church who assent to a short Trinitarian confession. Associate members are either lay or ordained members of any Christian Church who have an interest in science and faith issues."
Further information on SOSc can be obtained from the website www.ordainedscientisits.org or by contacting Rev. Dr. Scott Peddie directly by emailing s.peddie@pattersonpeddie.com.
Ulster Star
22/07/2011