'Revival' comes to First Lisburn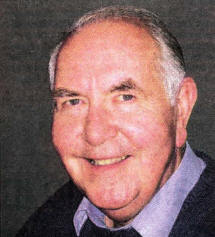 FIRST Lisburn Presbyterian Church will be welcoming Rev David Jardine, Director of Healing Ministries, to the church each Sunday evening in April.
Each Sunday evening, in the Upper Room from 6.30pm until 8pm, Rev Jardine will be speaking on the theme of 'Revival'.
On Sunday April 3 the topic will be 'What is revival?'. On Sunday April 10 the topic will be 'Lessons from the great revivals of the past' and on Sunday April 17 it will be 'Can revival come to this land?'.
Divine Healing Ministries, an interdenominational healing ministry based in Belfast, felt called to spearhead seven years of prayer for revival in Ireland.
"I feel that God was reminding us that we simply cannot move ahead without Him," said Rev Jardine. "That is why this venture to organize seven years of prayer for revival in this country is so important. We are asking people to commit themselves to pray daily. Some will be able to pray for a few minutes every day, while others will be able to give much longer than that. The initial commitment will be for a year at a time. In Divine Healing Ministries we feel that it is only God who can heal the deep hurts all over this country and help people to reach out hands of love and friendship across the deep divide."
The Prayer Healing Ministry Team will be available after the services and anyone attending may find it helpful to bring their Bible. The Music Group will take part and tea will be provided afterwards for those who would like to stay and chat.
Ulster Star
25/03/2011