Church celebrates150 years of Ministry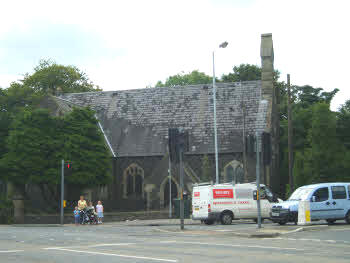 ST John the Baptist Upper Falls Parish Church ('the Church on the corner', the wee Church up the road') will be celebrating 150 years of Ministry and Worship in the Suffolk area on the weekend of June 25 and 26.
On Saturday June 25, there will be an Anniversary Dinner in the Church Hall, Black's Road, and on Sunday June 26, a Service of Praise will be held in the Church at 11am. The Preacher at this special Service will be the former Rector, Eddie Coulter.
"Maybe over the years you have slipped away from Church attendance; this could be a good time to renew your connection with Upper Falls. You will be made very welcome, so why not use this Anniversary as a reason to make a 'come back' to what was 'your Church"' said a church member.
It is hoped that former members will come to join in either or both special occasions and take the opportunity to renew old friendships. If you have photos from the past you are urged to bring them along and share your memories.
If you wish to attend the dinner the cost is £20 for a four course meal.
To book for the dinner or for any further information on the weekend, please contact Samuel on 07506028606.
Ulster Star
10/06/2011