Special events to mark Missionary Conference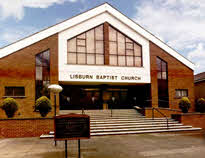 'UNTIL the Whole World Hears' is the theme of six special events taking place in Lisburn Baptist Church, between 3rd and 7th September, to mark its 55th annual Missionary Conference.
A choice of speakers with an Irish connection but with wide-ranging experience across the world will take part.
They represent countries as far apart as the Ivory Coast and Burma, China and Peru, as well as such diverse work as Bible translation, church planting, helping those with AIDS and addiction victims. Tomorrow evening, Saturday 3rd September, there will be a Youth Night with Gordon Stewart of Asia Link at 7.30pm. Dr. Sydney Garland of Mission Africa will speak at the Sunday morning service on 4th September, and John Hamilton of WEC at the evening service.
Monday evening will focus on Peru where Trevor and Christine Morrow of Baptist Missions have been since 1992.
The missionary conference concludes on Wed 7th September with Mike Williams of the Stauros Foundation which runs Ballyards Castle in Co. Armagh, a residential unit for people suffering from addiction.
A new initiative by the missionary secretary, David Collins, is the Children's Discovery Day programme this coming Saturday, 3rd September. at 2.30 pm, led by Paul and Ryan Swaffield of WEC International. Through games and other activities children will learn what it is like to live and work for God in another part of the world and will be encouraged to discover what God wants them to do for Him as they grow in their Christian lives. There's a warm welcome for all at any of these events is Lisburn Baptist Church, Longstone Street.
Car parking is available off Tonagh Avenue at the rear of the church.
Ulster Star
02/09/2011