Young people get Energized at Lisburn Cathedral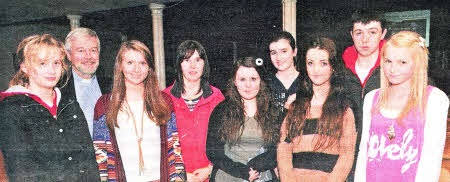 Canon Ken McReynolds and young people from Lambeg Parish pictured at Energize in Lisburn Cathedral

Young people from Lisburn Cathedral pictured at Energize
YOUNG people and youth leaders from across the diocese attended the annual Energize youth worship event in Lisburn recently.
Organised by the Energize committee, this year's celebration was hosted by Lisburn Cathedral with worship led by Bean Baker and Band.
Bean, real name Andrew, works with NGM Bristol and leads worship all over the UK. He and his band lead worship each month at Lisburn Cathedral's Elevate worship event.
Parishes
Young people from the different parishes throughout the whole Diocese of Connor attended the event. The speaker was Scott Evans of Elemental Youth Ministries, Diocesan Youth Officer for Cashel and Ossory. The event attracted more than 120 young people from a range of parishes.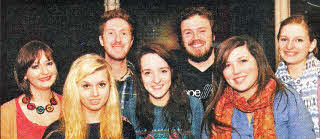 St Paul's Youth Worker Steven Boucher (left in back row) and young people from St Paul's Parish Church pictured at Energize. Included is the guest speaker at the event, Scott Evans, Elemental Youth Ministries.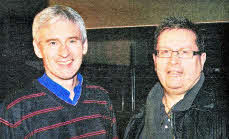 Canon Sam Wright (Rector of Lisburn Cathedral) and Kieth Neill (Youth Outreach Co-ordinator, Lisburn Cathedral). Keith is also Chairman of the Diocesan Youth Strategy Group).
Ulster Star
16/12/2011