Jenny Munro speaks to Bronagh Valentine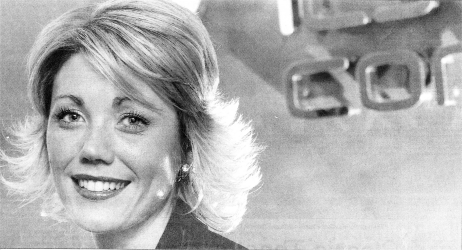 BRONAGH Valentine, 30. originally from Seaforde, is now heading up ICS Computing's new HR Services and consultancy operation from their Head Office site in Belfast.
She has been working in HR for almost nine years, but over the past five years has worked in HR Consultancy and Operations across all business sectors throughout Ireland and UK, specialising in mapping HR strategy to corporate goals and implementing the processes crucial for any business to stay on track.
With more than 250 staff and offices in Belfast, Newbury, London and Glasgow , ICS now ranks as one of Ireland's largest indigenous IT organisations.
Most days include a meeting with a prospective client or two to determine their HR requirements.
Based on our discussion and analysis I write up a proposal outlining our approach to meeting the client's HR requirements. The proposal has to be cost-effective and needs to contribute to the bottom line of their business.
As an example, last Thursday I met a client going through a difficult time facing a redundancy situation, I had to brief the management team on the redundancy process, in order to comply with current employment legislation and best practice. Once everyone understood then we were able to draw up a redundancy programme, which kept us busy right through the evening and over dinner but the client left confident in their ability to handle the situation professionally with further advice only a phone call away.
When I get back to my office, I write up a report detailing the meeting actions and timings agreed in order to meet the objectives. I then have review meetings with my team to ensure all clients' HR programmes are going smoothly, advising on any problems or issues that may have arisen.
I'm constantly writing proposals for prospective clients, I detail my approach in delivering tailor-made HR services and illustrating how cost-effective HR services can be compared to recruiting internal resources.
I am frequently travelling around Ireland and UK liaising with clients. We have just acquired a number of clients in the South Down area so I have been starting to implement the first stages of their HR programmes - this can include installation and implementation of software as well as communicating to different groups of people, informing them that ICS are providing HR services, how it works and what it means to them .
If I am not away on business I get home most nights around 7pm. After dinner I might do some work on the laptop. This is especially necessary if I have a presentation or demonstration to do for the next day.
Regularly I have to give a presentation to Boards of Directors on our HR Services and how opting to outsource will reduce in-house management time and costs, managing the essential but burdensome transactional HR processes and legislation.
As you can imagine I do have a personal business-like relationship with all my clients so they are free to call me anytime. I often find myself texting responses to clients with a solution to their problems from the unlikeliest places.
A business cannot succeed without the right people and when a business has the right people, they need to be managed, keeping in mind the employment law and best practices. I provide a personalised service to all my clients and assure them that their business is just as important to me as it is to them and this leaves the client confident that not only 1 am doing my job but I have the client's best interests at heart.
I am very busy in my job and to be honest I don't think anyone realises the extent of the work that I do, but I would not change it for the world and I would imagine that anyone who sees or reads what 1 do would be queuing up for my job. I get to meet a range of people from the Chief Executive to a production operative across all business sectors throughout Ireland and UK and constantly achieving goals and objectives for all my clients that produce bottom line results.
After a busy week of dealing with many clients and potential clients, there is nothing more than I like to do than going home and spending time with my family and friends.
As my work keeps me so busy I do enjoy going away for weekends to wind down and have a glass of wine or two. I also have a little nephew Callum who is almost two and its always a delight to be around him after a hard week's work.
Ulster Star
19/01/2007