Jenny Monroe talks to Tim McCann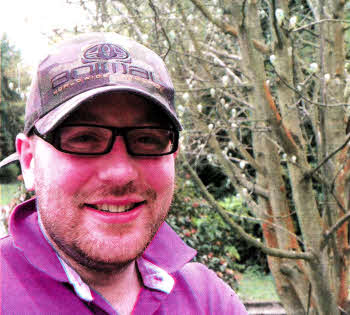 Tim McCann, 31, from Dunmurry is Membership Development Manager for the RSPB based at Belvoir Park Forest. He joined the organisation in March and prior to this he worked for a local Non-government organisation. From a young age Tim has been interested in fundraising and says he still gets a buzz when people join up to become members of the RSPB.
I leave my house at 8.45am and head to work on my motorbike. After signing in at 9am I go to my office and check my emails seeing if anything needs to be attended to urgently.
I am part of a small team and I manage membership development, trying to increase membership to the organisation within Northern Ireland. I could be recording figures from the previous week or planning events - it just depends on the day. I could be in meetings with stakeholders, people running events, volunteers and with members from within the different departments of the RSPB.
I'm always keen to identify new places where we could get people interested and enthused about what the organisation is about. There's always lots going on. I discuss membership development with my colleagues and sort out any necessary paperwork from that. I also work closely with our press officer about press releases for various events.
We use events to publicise ourselves. Currently I am looking after a project at the Ulster Museum. It is fantastic - we approached them about us having a permanent presence on the third floor and they agreed. It is proving to be a great attraction.
I liase regularly with the museum's education manager and discuss ideas on how to engage with the public. I am currently looking for volunteers to help with our projects at the Ulster Museum on Saturdays and Sundays.
When people sign up to become members I record their details on to a 'q drive' which means all of the information is stored at head office. The new member will then be sent out their welcome pack and be free to visit all our reserves across the UK
At the RSPB, we're passionate about all nature. Of course, the conservation of wild birds is at the core of what we do, but protecting birds and the places where they live means that other wildlife can thrive there too. Our work is driven by a passionate belief that we all have a responsibility to protect birds and the environment.
Bird populations reflect the health of the planet on which our future depends. The need for an effective bird conservation organisation has never been greater. Climate change, agricultural intensification, expansion of urban areas and transport infrastructure, and over-exploitation of our seas all pose major threats to birds.
I also sit in on various management meetings in relation to membership and we look at new locations where we could attract new members. We want to have more of a presence in certain places. Coming together as a team is vital.
At the end of the day I make sure everything is set in place for the next morning and I log off at 5pm. I really love the challenge my job presents. Focusing on targets is what I enjoy. When I get a new member on board I still get a buzz as everyone we bring on board means we are a step close to protecting our environment for the future.
The RSPB could not exist without its supporters and members. Whether you join us, give a donation, purchase items from us or undertake voluntary work, your support is vital to the future of birds and the places where they live
Ulster Star
30/07/2010