Claire Harrison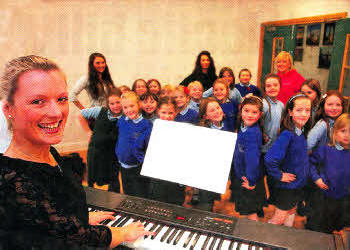 Claire Harrison Musical Theatre Director
CLAIRE Harrison, 27, is Director of Diva Arts Musical Theatre School based at Hillsborough Village Centre. She studied Drama and Musical Theatre at Queen's University Belfast and after completing a PGCE decided to combine her two passions - musical theatre and teaching and opened her own theatre school, which has approximately 70 pupils. Claire, who is married to Derek and mummy to Beatrix 11 months old, is launching the first of her musical groups for people suffering from early to mild dementia and Alzheimer's next Friday November 25 in Hillsborough Village Centre and hopes it will be well received.
I have been working as a Musical Theatre teacher with Diva Arts since 2008. Diva Arts provides singing and drama lessons for pupils aged four plus, either one on one tuition or in group classes. I teach three days a week and have 'Little Divas' - Wednesday 1.45pm-2.45pm - concentrating on the routines from Disney Princess movies and Christmas songs for the end of term concert. I then have 'Junior Divas' on a Wednesday 3pm - 4.15pm - working on staging their own performance of Cats the Musical for the end of term show. During the Easter Term, pupils also partake in the London College of Music Theatre Exams which enables them to gain recognition for all the hard work they have put in throughout the year.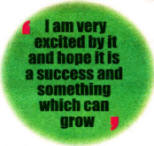 A typical day sees me waking up about 7am and getting Beatrix ready and my dogs walked before meeting my sister or mum who look after Beatrix whilst I'm teaching. I take adult lessons in the late morning followed by Little and Junior Divas in the afternoon and then I have one to one lessons until about 6pm.
As well as teaching music theatre I have started a new musical group for people with dementia as recently there has been a call from a number of people in the community for a musical group for people suffering from early to mild dementia and Alzheimer's. Having both my nanny and aunty recently diagnosed with dementia I thought this was a project which I would love to get involved in so I decided to initiate the 'We'll Meet Again Musical Sing Along Group' which will meet this Friday November 25 at 4-5.15pm at Hillsborough Village Centre. 'We'll Meet Again Musical' event aims to entertain and involve everyone who attends and will incorporate favourite wartime songs, Elvis classics and performances from the pupils of Diva Arts Musical Theatre School. Hopefully attendees will have fun reminiscing about the 'good ole times' and have fun singing along, meeting new friends and enjoying a lovely cuppa and traybake. It's also a great way for the pupils from the school to be able to develop their skills and share their talent. I am very excited by it and hope it is a success and something which can grow.
Music is a fabulous medium by which to include everyone, young and old. Teaching singing to kids is a wonderful way to help them gain confidence whilst allowing them to enjoy improving a skill and talent they relish.
My wish is that We'll Meet Again will allow everyone who attends to experience the joy and fun that music from throughout the years can bring. It will just be lovely for the participants to have an avenue for happy thoughts.
Anyone who is interested in coming along to 'Well Meet Again Musical Sing Along Group' please contact the Centre on 02892683015. Tea/ Coffee and Buns provided.
Ulster Star
18/11/2011