David Sloan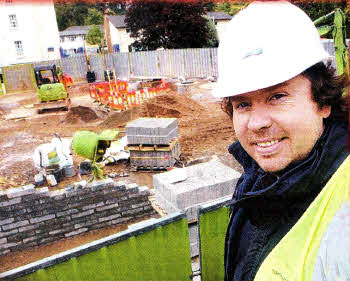 DAVID Sloan, 37, is a Field Manager for NI Water. After completing a building studies course at college in 1992 when he was a teenager he joined the firm as a trainee and then he started working in the operations department.
David is married to Lyndsey and they live with their two girls Chloe 12 and Holly 10 in Bangor. He is managing several projects in local the area including the recent works in Hillsborough.
No day is ever the same at work as unexpected issues have to be dealt with on a regular basis. Most days I spend my time checking our sites and this involves me working with crews at pumping stations across the province. We could be trying to solve a problem such as a blocked sewer. I'll be informed of the problem and then arrange to meet the team, do a health and safety check of the station followed by a walk about to see what the problem is. Then we will try to resolve the issue.
A lot of problems occur due to the misuse of the system - this means people flushing things that the system just can't cope wit This is why we are running 'bag it bin it' campaign as we really need to get the message across to people that items like nappies and wipes need to be disposed off in a bin and not down the toilet. It is important to educate the public on these matters.
In order to deliver this service we require a huge system of pipes, pumping stations water and wastewater treatment works and reservoirs. There are 26, 500 kilometers of water mains and 14, 500 kilometers of sewers in Northern Ireland (combined, enough to stretch from Belfast to New York and back four times. Though most of the time this system works well, we are planning a lot of investment over the next few years to ensure that we protect public health and the environment for generations to come.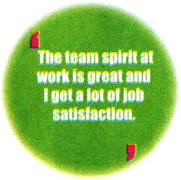 After being out on site I generally go back to my office in Belfast and write up my paperwork and check for any issues that may have been reported. Over the summer we were building a new station in Hillsborough on the grounds of Beechlawn School.
As well as site meetings I could be meeting with the engineering and procurement team to put together future schemes of work, This takes in health and safety concerns and devising a plan of action. Then once this has been done we have to put the work out for tender. My role is finding out about how the system will work and what it will look like. This involves attending meetings with contractors. Then when the stations are ready I go and inspect them and make sure everything is running smoothly.
I could also be out at meetings with local representatives, residents and, contractors. There's always some meeting or other to go to which is a great way of meeting the public.
I could be examining cctv footage of blocked sewers to see what the problem is or going through invoices and sorting them out. There's always lots of internal emails to sort through too, informing all the different departments what is going on and keeping everyone up to date with all the projects I am involved in.
I really do enjoy my job. The team spirit at work is great and I get a lot of job satisfaction.
Ulster Star
30/09/2011