Janice Spence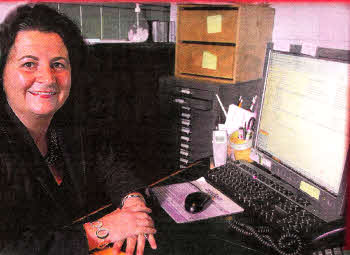 Janice Spence
JANICE Spence is the matrimonial partner in Donaldson McConnell & Co, Solicitors in Castle Street Lisburn. Donaldson McConnell & Co are a long established firm who also offer expert advice and assistance in relation to house sales and purchases, all types of claims and litigation, wills, commercial and business issues and debt recovery. The firm combines a high level of expertise with a friendly efficient and cost effective service. Janice joined in the firm 2005 and has since built a thriving and successful family and matrimonial department.
I am in the office four days a week which lets me combine working in a career I love and also spending time with my son (5) and daughter (4). I start each morning at 5.30am at a local exercise boot camp before getting home to start the routine of getting the kids ready for school and nursery. My husband is also a partner in the firm so we share the school run depending on who needs to be in court that morning.
I usually get into work at 9.00am and have an hour or so to check that day's incoming post and emails; make phone-calls and get ready for court.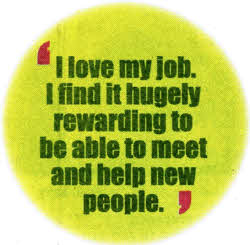 I am in court almost every morning and in the afternoons often have to attend care reviews, settlement consultations and negotiations. I represent clients from all areas and I regularly attend
the local courts in Lisburn, Craigavon and Belfast.
I am aware that the majority of people consult solicitors during a stressful period of their lives such as when moving home, undergoing matrimonial difficulties, following an accident or assault or requiring assistance with their business. After any afternoon appointments I catch up with my post as well any e-mails and phone calls from earlier in the day. I often prepare files for court in the evening once I have had a chance to spend time with my family and put the kids to bed. It's a hectic schedule but I find it very fulfilling.
The area of law I practice can be difficult. I regularly deal with people who are in crisis due to
emotional or physical abuse. I also advise people who are often hurt and confused having seen relationships with spouses, partners or children break down. It is difficult for people to make rational decisions when they are distressed or feeling pressurised. It's important therefore that I am able to reassure people, ensure that they get clear advice and that I am able to support them through what is, for many, a traumatic time.
I love my job. I find it hugely rewarding to be able to meet and help new people. I believe that clients should be able to get clear concise advice from their solicitor no matter how difficult their situation. Being able to help people regulate their family arrangements gives me great satisfaction. I appreciate being able to help people get assistance from a variety of sources to help them move on from a sometimes abusive and/ or destructive relationship and to regain their confidence again.
My job can be stressful and difficult but I believe that the hard work is worth it. I've been lucky to meet a lot of interesting people through my job and it gratifying to know that so many people trust me to help them through their difficult times.
Ulster Star
28/10/2011