Lynette Kernaghan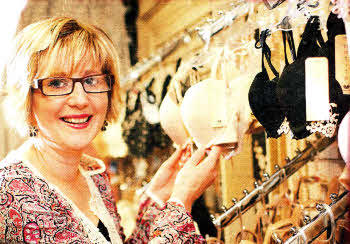 LYNETTE Kernaghan from Katesbridge works as a bra fitting consultant at Azizi Lingerie within The House of Vic Ryn on the Moira Road. Azizi was set up by Jean McCracken, former nurse who battled breast cancer al put her experience to good use by opening up the exquisite little lingerie boutique. Lynette married to Simon and they have two daughters, Saffron, 6, and Willow 3. Their little girl Saffron was born prematurely at 24 weeks. This was a very traumatic time for them as a couple as it was just 15 months after the stillbirth of their baby son Reuben. Saffron, who was named appropriately as her name means more precious than gold, had a difficult start to life. She weighed in at 1lb 9ozs and spent the first seven months in the Regional Neo-natal Intensive Care Unit. Saffron required a package of care to facilitate her discharge home from hospital and this was when Lynette first met Jean who cared for Saffron in the early days. Saffron is now six years old and doing very well in school but will continue to require surgical procedures as she grows. Lynette and Jean have remained friends and so Lynette was thrilled at the opportunity to get out to work again when Jean opened the lingerie boutique in June.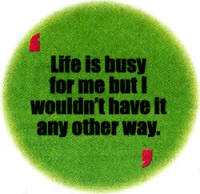 My mornings start early with getting Saffron ready for school and leaving Willow to her nanny's house. Then I head off to Azizi. When I arrive at the boutique I check the diary and follow up
any outstanding customer orders or requests. I make sure the shop and changing rooms are well presented before customers arrive. The boutique has a luxurious feel about it which makes coming in to work easy. We often have company reps call in to update us on new products or buy for next season and we usually plan our activities over morning coffee.
As well as offering a unique and personal fitting service for mastectomy wear - nursing bras, sports bras, bridal lingerie are stocked too with stockings, night wear, hosiery, swim wear, shapewear, men's underwear and designer umbrellas available. We also hold special mastectomy and nursing bra fitting days once a month and this is something we are finding very popular with our clients.
During our training for bra fitting each of the girls discovered we were like almost 80% of women - wearing the wrong size bra. What a difference it has made to our comfort, confidence and self image when we were correctly fitted. Lingerie is the first garment a woman puts on each morning and is the foundation of her dressing. Therefore when the foundations are correct everything else looks so much better.
Correctly fitting bras provide so much more comfort and enhance the woman's shape. It really does give a great buzz when you have the opportunity to see the difference you can make for a lady by correctly fitting her underwear.
I have used my skills in the work place with my imaginative window display creations. I really have enjoyed scrapbooking over a number of years as a great way of capturing family moments and loves spending time with the girls doing artwork, baking, walking the new family dog and even fits in time to help out at Girls Brigade and teach Sunday School every week.
Life is busy for me but I wouldn't have it any other way. Going out to work again has been a real blessing.
Ulster Star
21/10/2011