Halftown residents hold WW2 exhibition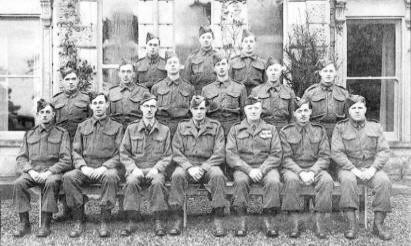 THE Halftown Residents Association will be holding a World War Two exhibition next Monday and Tuesday in Lower Maze Hall.
The display will include a host of photographs and memorabilia to commemorate the end of the Second World War.
The organisers of the exhibition would like to thank Home Front Recall for supporting the event.
The exhibition will be held in Lower Maze Hall on Monday November 28 and Tuesday November 29 from 4pm until 9pm and everyone will be made very welcome.
A photograph of the Home Guard in Hillsborough taken in 1943, which will form part of a WW2 exhibition. If anyone can identify those pictured or has any information about the photograph please contact Julie-Ann Spence at the Ulster Star on 92679111. US47-761SP
Ulster Star
25/11/2005