Canadian woman looks for her relatives in Lisburn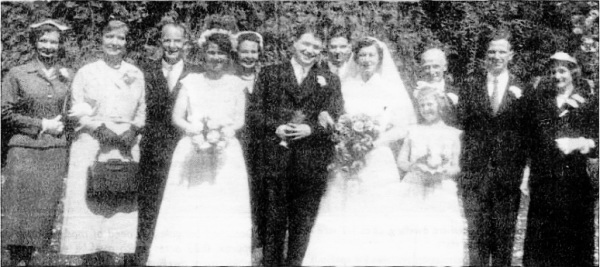 Hillsborough Beavers from L-R Ben Faulkner, Jack Warnock and Sam Mawhinney hand over a cheque for £250 to Paul Warwick of the Cambodia Trust which the Beavers raised by doing a sponsored walk around Hillsborough lake. US26-460CL
A CANADIAN woman is seeking information about relatives she may have in Lisburn.
Eileen Skillen visited relatives in Northern Ireland with her parents in 1950. Her father John Skillen, who was born in Killyleagh in 1885, visited the province with her mother, Madge Skillen, when Eileen was just 6 years old.
She remembers visiting Ada and David Wilson in Belfast whilst here. Their last known address was 3 Grand Street, Lisburn.
Eileen recalls they had a large family and has enclosed a picture of them to see if any readers recognise them.
Anyone who may be able to help Eileen to find her relatives can write to Eileen M. Skillen, 23 Kings Park Blvd., Toronto, Ontario, M4J 2B7, Canada or email marcia.bergman@sympatico.ca
Ulster Star
01/06/2005