No confusion over transfusion that saved a cat's life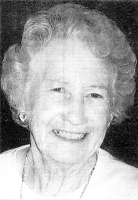 AN Australian vet whose family come from Lisburn has been featuring in the Australian press after he successfully used blood from his own dog to save a cat.
Michael Auld is the son of a former Scout Master at First Lisburn Presbyterian Church. His parents Helen (nee Mulholland) and Houghton Auld emigrated 'down under' on August 17 1949.
He recently featured in newspapers in the Brisbane area after he successfully used blood from his own dog to save a cat whose condition had become critical on the operating table.
Michael, who is based at the Belmont Road Veterinary Surgery in the Australian city, was operating on Toby, an 11 year old ginger tabby to remove a 10 centimetre tumour from his groin.
Initially, Toby's owners Keith and Lynn Batten noticed their pet had slowed down.
"Then, as Lynn was brushing him, she discovered the large lump.
He was taken to Mr. Auld's surgery and during the operation the vet was forced to take 70m1 of blood from his King Charles Spaniel Honey.
"We had to do something quick otherwise Toby would have died," he added.
The vet also said although it was unusual to take blood from a dog and use it in a cat the situation "called for desperate measures.
"I've heard of this kind of transfusion before but I hadn't done one," he said.
"It was pretty unusual for a cat to have such a large tumour."
Toby underwent a chest x-ray and blood tests to determine whether the tumour had spread.
A fine needle biopsy confirmed it was an osteosarcoma which is usually found in the bones.
Thanks to Mr. Auld's expertise the cat was able to return home and recuperate in the Australian sunshine while lying out on the deck of his owner's home.
Mr. Auld has nursed many animals back to health. However, one of his more unusual cases involved a pet tortoise which managed to break its shell.
After being consulted by the tortoise's owners Mr. Auld made a special plastic shell for their pet which is still going strong.
Mr. Auld's mother is the daughter of Ellen and Harry Mulholland who lived in the Knockmore area.
Before leaving Lisburn for Australia she worked in Connolly's Newsagents in Castle Street.
Her husband Houghton, who died in 1980, was in charge of the office at Millar and Stephenson Coal Merchants.