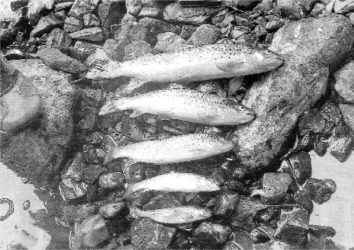 A RECENT fish-kill on the Lagan has been declared a severe setback by an angling club controlling a stretch of river from Thorneyford Bridge, Dromore to Spencers Bridge, Moira.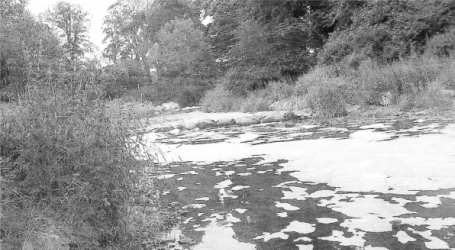 The Iveagh Angling Club controls angling on the 14-mile stretch of limestone river and this year spent £250,000 of European grant money on enhancing the river as a brown trout fishery.
Less than two weeks ago about 1,000 brown trout were killed at Banogue, Donacloney, along with pike, gudgeon, eels, stone loaches and other aquatic life including shrimp, sedge pupae and mayfly nymphs that fish depend on for food.
Iveagh Angling Club secretary Gary Houston said: "Approximately one kilometre of river has been destroyed. Environment and Heritage staff and officers from Fisheries conservancy board attended the incident.
"Statutory water samples were taken for chemical analysis. The pollutant seems to have entered the River Lagan via a small stream."
Mr. Houston said the club hoped that the source of pollution had been identified by Environment and Heritage Service staff.
He went on to say: "Two complete fish kills have occurred on the River Lagan in this area in the last five years, killing all the fish between Donacloncy and Moira. "The Banogue stretch of the river had just recovered from this previous pollution only to have this; it is a severe setback for the Iveagh Angling Club," he added.
Mr. Houston said the club estimated the designated wild brown trout fishery would need a seven-year hatchery based programme of restocking with native yearling fish to re-establish its viability.
"In the event of a successful prosecution by Fisheries Conservancy Board for loss of fish," he said, "we will proceed with prosecution for loss of amenity (being able to fish) and for the costs of biological surveys and the hatchery and stocking costs for the next seven years."
Mr. Houston added hopes for more significant fines and better environmental regulation.