School backs £15,000 appeal to help needy children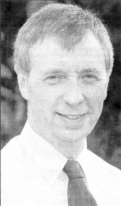 STAFF and pupils at Laurelhill Community College are giving their full support to a campaign by the school's Head of Religious Studies to raise £15,000 to build a nursery school for orphaned and destitute children in South Africa.
George Mullan took up the challenge after an inspirational holiday in the country during which he came upon 'God's Golden Acre', where the nursery school will be located.
'God's Golden Acre' was founded by Heather Reynolds in 1995, a woman described by Nelson Mandela as 'one of the historic figures of the New South Africa'.
She aims to support and care for children in The Valley of a Thousand Hills in the KwaZulu Natal area of South Africa.
Many of the children have been orphaned or are destitute as a result of AIDS, violence and high unemployment.
George was inspired by one of Heather's programmes which was to provide Early Education Centres for children between the ages of three and seven.
These children are often neglected with regard to development stimulation because their caregivers are forced to place more emphasis on family survival.
Many of the children come from small two room homes with no basic facilities never mind educational stimulation so these centres are invaluable.
At present in one area of the Kwa Ximba Valley over twenty pupils are using a metal container as their nursery school, but with Laurelhill Community College's help a new Early Education Centre is now a reality.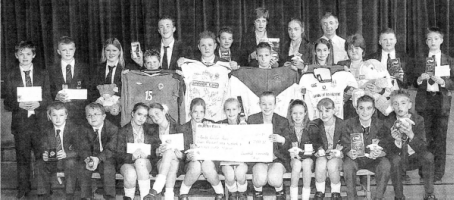 Top fundraisers from Laurelhill Community College who took part in a sponsored walk which raised £7,939.52 for the Gods Golden Acre charity pictured with teacher George Mullan. In total the school has raised £18,000 for the charity through different events. US26-116A0 Picture By: Aidan O'Reilly
There will be a small building that will house two classrooms, a toilet, a kitchen, educational equipment and materials and a salary for the teacher who is at present not paid.
George has championed the children's cause amongst the staff and pupils at Laurelhill Community College and elsewhere.
Enthused by his motivation and desire to raise £15,000 the College staff and pupils have rallied around and organised a staggering variety of fundraising activities such as a sponsored walk, teddy bear sales, end of term concerts, line dancing, video afternoon, supermarket bag packing and others.
George, the staff and pupils at Laurelhill would also like to thank the following for their charitable donations and tremendous support for the project:
Bodywork Kids Class, Hillsborough Presbyterian Girl's Brigade, Ballinderry Guide Company, Knockmore Primary School, Nendrum College, Fitzroy Presbyterian Church, Exhibit, Gino, Bling Time, Game The World, Clinton Cards, Lagan Valley Leisureplex, Eurosport, Lisburn School of Music and Umbro.
There have also been many very generous gifts from parents and friends.
"Having seen the situation in that part of South Africa you could not help but want to get involved," George said. "It has been a challenge, but thanks to the encouragement of friends and the incredible generosity of so many that dream will become a reality in the next few months.
"If you would like to find out more the charity has an excellent website - www.godsgoldenacre.nl. The theme for our fundraising was 'We can make a difference', and I believe we have. Thank you."