MR Peter Dayy is keen to trace a former army colleague who came from Lisburn and was known as 'O'Neil'.
O'Neil, on the far left of the photo, spent time training at Enniskillen Barracks in 1953 with the Burma Squad.
The men last had contact in 1980 when they met up in Norfolk.
If anyone recognises O'Neil or has any information about him could they please contact Jenny Monroe at the Star on 92 6769111.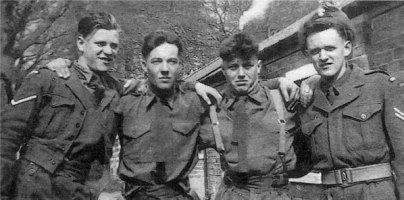 O'Neil, on the far left, standing beside Peter Davy and two other colleagues from the Burma Squad at Enniskillen Barracks in 1953. US19-718SP