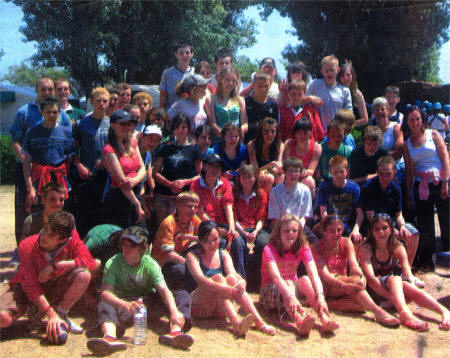 Year 10 pupils and staff from Friends' School Lisburn during their recent visit to the South of France on a watersports trip.
AT the end of last term 42 year 10 pupils from Friends' School Lisburn and five staff took part in the school's first Watersports adventure holiday.
This was a two centre holiday, with the group spending the first three days camping at Segries in France, their base for a three day descent of the spectacular Ardeche Gorge.
During their time in France the group learnt the basics of canoeing and also enjoyed some rock jumping and 'wobbling', shooting over a small rapid in the river wearing a buoyancy aid.
The group then moved on to Mimosa, on the beautiful French Mediterranean coastline, where they participated in a range of sea activities, including learning the basics of sailing, as well as trying wind surfing, kite flying and snorkelling over a coral reef.
When the group arrived home on the Sunday evening, everyone was exhausted but agreed they had some great memories and stories to tell.