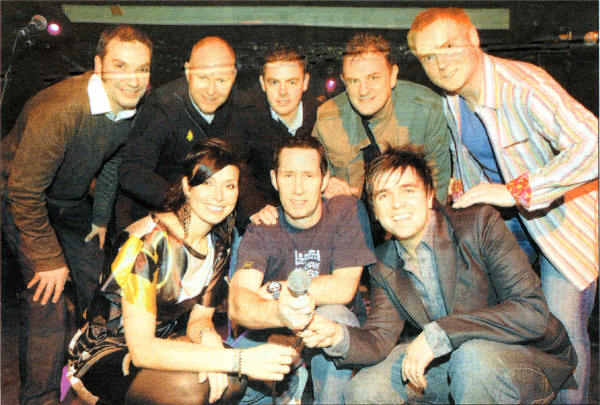 Coca-Cola Production Band David Burton, Stephen Tully, Francie McCann, Brian Burns, Noel Marsden and David Young with host Christine Bleakley and Group's mentor Pete Snodden, Cool FM.
EMPLOYEES of the Coca-Cola plant at Lambeg took to the stage of Belfast s Empire recently to raise £7,000 for Marie Curie Cancer Care.
During the '7 X Factor' talent event they mimicked their favourite idols and wooed audiences with their star quality in a bid to raise vital funds for the local cancer charity.
Hosted by Christine Bleakley, the show featured 12 acts, from Tina Turner to The Village People, and a winning performance from Natalie Chambers as Eva Cassidy.
Former X Factor star Aaron Pollock, Cool Fm's Pete Snodden and vocal coach Diane Comberton had the tough job of judging the X Factor hopefuls on the night.
Maire Campbell, Public Affairs and Communications Manager, said: "As a company we are passionate about benefiting local charities and making a difference. 7X Factor provided the perfect opportunity for staff at all levels within the organisation to get involved in a fun fundraising event.
"Staff really got into the spirit of 7X Factor and we are delighted to support a local charity such as Marie Curie Cancer Care.

"Cancer is something that affects all our lives in some way and we feel incredibly privileged to be able to support the good work that the charity does to help local families and people living with a terminal illness."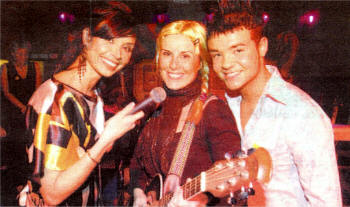 Winner Natalie Chambers with Christine Bleakley and Under 30s mentor Aaron Pollock