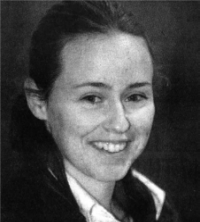 A TEENAGER from Twinbrook has become the youngest councillor in Ireland after being co-opted into Lisburn City Council. At this week's monthly council meeting it was agreed that 19-year-old Sinn Féin representative, Charlene O'Hara, will take up the Dunmurry Cross seat vacated by MLA Jennifer McCann.
Speaking after her co-option Councillor O'Hara said that she was excited to take up the position.
The trainee teacher commented: "I have been actively involved with the Sinn Féin party and this was the next step. It is strange getting used to people referring to me as councillor but I am sure it won't take long to adjust to it. I really am looking forward to the challenge.
I will work hard and do my best to represent the people of Dunmurry Cross within Lisburn City Council and I hope people will get in touch if they would like to bring any issues to my attention.
"My family are very excited for me and they know I have a lot of hard work ahead but they are extremely supportive. It will be a massive learning curve but I am sure I can step up to the plate."
Councillor David Archer welcomed Councillor O'Hara saying; "It is great to see a young person, a woman, join Lisburn City Council." Councillor Peter O'Hagan also welcomed the young councillor but jokingly warned her that being a councillor comes with a health warning. She will age quickly," he laughed.