Hillsborough man clinches gold at World Championships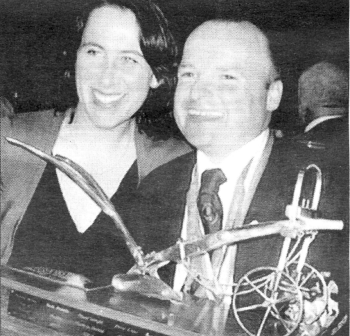 David Gill and his wife Rosemary Mack.
LOCAL man David Gill fulfilled a lifelong ambition last weekend when he won the World Ploughing Match in Lithuania to become the World Ploughing Champion.
David, from Hillsborough, scooped the 'Golden Plough' at the highest event in ploughing circles to become World Champion; fulfilling a 30-year-old dream.
"It probably hasn't sunk in yet," said a delighted David, who is a member of Hillsborough Ploughing Society. "This is the result of 30 years work. I've been competing at competition level for 30 years, it has been my goal to' win this and to finally get there is unbelievable. I'm very, very delighted."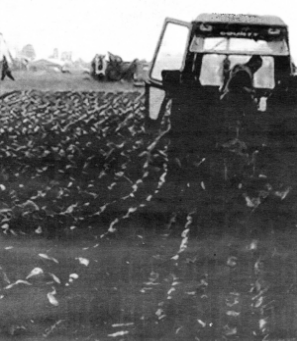 David had to win the NI Championships in order to compete in the competition. He said, "In all, 29 countries competed with only the top people in conventional and the top in reversible ploughing going forward to represent their country.
"David Wright from Magherafelt was third in the reversible ploughing so its been a fantastic year. We have worked extremely hard as a team, its been a huge team effort."
"The standard of ploughing is so high in Northern Ireland, we have some of the best ploughmen in the world; this is the ninth time we have held this title."
As well as winning the coveted Golden Plough, a golden model of a horse and plough, David won two gold medals and one silver at the event.
"The Hillsborough Ploughing Society have done a tremendous job getting the equipment there and helping with the financial burden. I'm proud to be holding the Golden Plough for Northern Ireland once again."
Team Coach Ronnie Coulter from Hillsborough commented, "I'm absolutely delighted, this is the best result for Northern Ireland for 52 years, I'm very pleased for the boys.
"David ploughed a stormer on both days and I am delighted and proud to be part of it. Mercer Ward from Hillsborough recently won the European Vintage Reversible Championship in the Isle of Man so all in all its been an eventful few weeks.