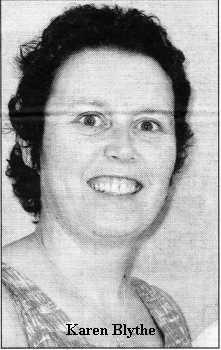 A LISBURN woman who was diagnosed with breast cancer has spoken of the invaluable support she received from the Ulster Cancer Foundations's Breast Cancer Support Group.
Karen Blythe has been attending the group for a year after she and her sister Sandra Mcllroy were diagnosed with breast cancer within 12 weeks of each other.
"Throughout my treatment I was never afraid - I knew what was ahead of me as Sandra pioneered each step for both of us. However as each person reacts differently to treatment, I found the support groups run by UCF to be invaluable in helping me cope physically and emotionally with my own cancer journey," she said.
"Sandra and I both joined the Newry Breast Cancer Support Group, which we both still attend regularly and I also joined the Lavender Support Group. Attending these groups has been an important part of my recovery as it has allowed me to learn from and help other women who have been through a similar journey."
She said that since she was diagnosed with breast cancer her life has started over again.
"I don't worry about the same things I used to worry about," she said. "I enjoy life and don't put off to tomorrow something which I can do today. Recovery from breast cancer is possible. There is life after a cancer diagnosis."
In Northern Ireland there are approximately 1,000 new cases of breast cancer diagnosed each year with around 120 women under the age of 45 diagnosed with the disease.
The Ulster Cancer Foundation will hold their next meeting of their support group is on Tuesday November 27.
Known as the 'Lavender Group', it is for women under the age of 45 and offers emotional support as well as practical information. Topics covered include feelings of isolation; fertility issues; concerns about body image and feelings of loss.
T he Lavender Support Group meets on a monthly basis and there is no commitment to attend each session. The next meeting will be at UCF Service Centre, 40/44 Eglantine Avenue, Belfast from 7pm – 8.30pm. For more information on UCF support groups ring 028 9066 3281 or their helpline 0800 783 3339.