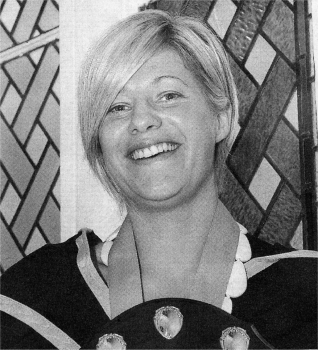 Laura Postlethwaite
A LISBURN mother is celebrating after being named top nursing student at Queen's University.
Laura Postlethwaite, 27, was presented with the Florence Elliott Prize - awarded to the best overall student, and is the highest award given - when early 400 Nursing and Midwifery students graduated last week.
Laura, who is married with two sons, is delighted to be this years recipient but admits that it was an uphill struggle and took a lot of determination. "At times it was difficult trying to juggle family life with studying and my part time job as an auxiliary nurse - I never had a minute to myself but it has been all worth it now that I am qualified," she explained.
It was when she was pregnant with her second child that Laura decided to carve out a nursing career for herself. She signed up to a part-time night course and then embarked on a three year nursing degree.
MARRIED
She said: "I got married and had my children young but it just shows you what you can achieve when you put your mind to it. It was very intense but I had great support from my family.
"I would encourage anyone who is thinking of going back to studying to do it. I just can't believe how well I have managed."
Laura has taken up a nursing post in the Intensive Care Unit of the Royal Victoria Hospital.