STACEY HEANEY REPORTS
Any alternative stadium kicked into touch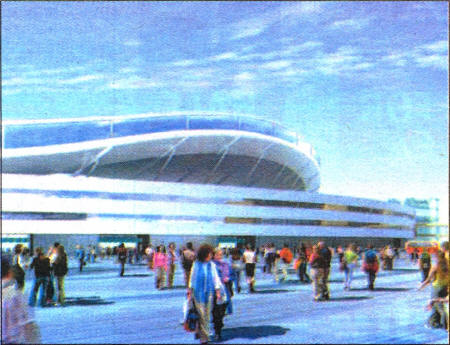 How the new National Stadium at the Maze could look.

THE Maze Stadium plan has been given a massive boost after the three sports involved - GAA, IFA and Ulster Rugby - agreed they would play there and estimated they could attract over a quarter of a million spectators each year.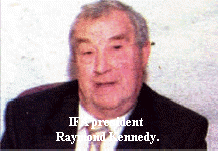 The final piece of the puzzle has been put in place for the plans for the new 42,500-seater stadium, which could see some of the biggest sports competitions being held in the new state-of-the-art complex.
Despite opposition from some Northern Ireland football supporters, the final whistle seems to have been blown on attempts to take the stadium to Belfast after the agreement of the three sports this week.
The organisations all signed a document estimating the minimum number of supporters they would hope to attract there annually providing a massive boost to the plan.
Raymond Kennedy, the president of the Irish Football Association, said the move made good economic sense.
"We did look at the business case - the business case stacks up," he said.
"We agreed that we would probably play seven fixtures - three competitive, two or three friendlies, a Setanta Cup final maybe and the Irish Cup final."
The plan is for a 42,500-seater stadium for GAA, whilst there will be the capability of making the stadium between 25-35,000 for soccer and rugby, in order to keep the famous atmosphere those sports attract.
Renting the new stadium is expected to cost the three sporting bodies approximately £lm annually.
To pay for that, the GAA has said it could bring at least 150,000 spectators to its games.
It believes the new stadium could be used to stage an All-Ireland quarter final or National League decider. The IFA said it could attract at least 80,000 fans, while Ulster Rugby estimates it could bring about 40,000 supporters through the turnstiles.
The IFA has said it would play at least six international matches there per year.
Rugby is also expected to include at least one Autumn international and all of Ulster's home Heineken Cup matches.