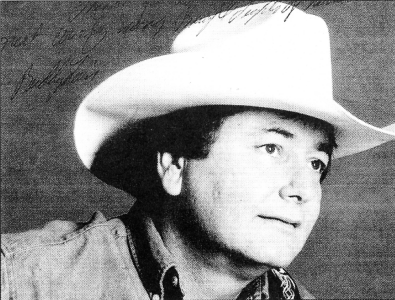 FOR over twenty years local songwriter, O'Jaye Armstrong has been writing songs and to date has penned over 200 and has been pitching them to anyone who would listen.
Recently O'Jaye, who lives in the Boardmills area of Lisburn, sent some of his songs to top American recording artist Buddy Lewis.
Buddy was so impressed with the Lisburn man's songs that he decided to publish three of them. Buddy Lewis may be a new name to country music fans on this side of Atlantic but in the States he is rated among the top ten traditional country artists.
Talking about O'Jaye and his songs, Buddy said: "O'Jaye is a master songwriter who captures the words and feelings for his songs from our life's highs and lows.
"O'Jaye takes a slice of life and turns it into a warm, beautiful lyric and melody. Most of us who have lived a little can relate to the ideas expressed in O'Jaye's songs and somehow feel better when we hear that others have gone through the same thing.
I am in the process of recording three of O'Jaye Armstrong's songs: 'If My Heart Were Made Of Wood', 'Talking To The Man In The Moon' and 'Lucy's Got Diamonds'.
"All three of these songs are of the finest quality of lyric and melody; simple yet powerful. I know that O'Jaye has many more songs that I will be recording for my fans and fans of O'Jaye Armstrong."