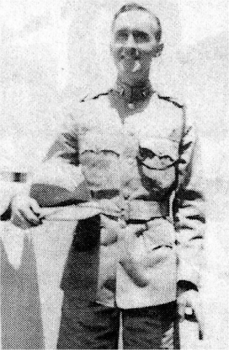 A LOCAL man is searching for information about a set of old photographs that were given to his father.
Leonard Cree is keen to hear from anyone who knows the man in the photographs or has any information about him.
The three pictures, which have the inscription 'Love from Jim, Jerusalem, Palestine, 24/9/42' on the back, show a gentleman in what is thought to be a Royal Military Police uniform.
Leonard's father, Leonard senior, was given the photographs between 10-15 years ago and also served in Palestine. Anyone who has any information on the man in the photos can contact Stacey Heaney in the Star on 92679111 or email stacey.heaney@jpress.co.uk.