THIS week we begin a series of monthly updates on developments at Lisburn Museum.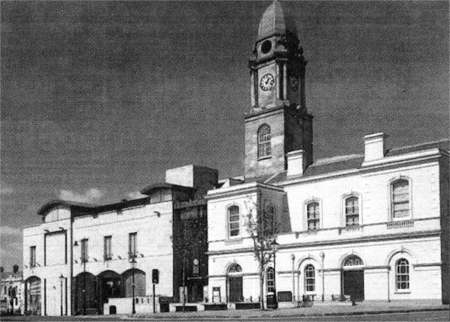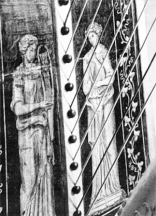 THIS week we begin a series of monthly updates on developments at Lisburn Museum.
The articles will provide news of exhibitions and events, donations and special shop promotions.
In the future they will also take a behind the scenes look at the work of the staff in caring for and putting on show items from the collections housed in the Market Square building.
A monthly competition will provide an opportunity to win a £25 voucher to be spent in the Irish Linen Centre and Lisburn Museum Shop.
For September we're staying outdoors in the hope of a much deserved 'Indian summer' and taking a look at the newly restored Castle Gardens which have now been reopened to the public.
Funding
With generous funding from the Heritage Lottery Fund, Lisburn City Council has provided a natural space for young and old to enjoy.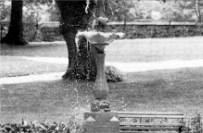 The War Memorial and the fountains have been restored and the gardens have been newly landscaped.
The World War Two air raid shelter, which is a rare surviving building, has been transformed into a bright new education centre with information displays.
A modern public toilets block has been built and will be accessible during park opening hours.
Throughout September Castle Gardens will be open free of charge from 8am – 8pm daily (inc. weekends).
Park Hangers will be on duty to help the public.
Historical guided tours by Museum staff, outlining the his-t o r y a n d archaeological finds uncovered during the restoration work, are available on weekdays at 6.3Opm and on Saturdays and Sundays at 3pm.
European Heritage Day tours tomorrow (Saturday) will take place at 11am, 2pm and 3.30pm.
All guided tours start from the Museum, and community groups and families are welcome to book on a tour in advance by contacting the Museum on 028 9266 3377.
Information on the museum can also be obtained on Lisburn City Council's website which is - www.lisburncity.gov.uk:
Once on the site click on the link for Lisburn Museum.
Chance to win voucher to spend in Museum shop
HERE'S your chance to win a £25 voucher for the Irish Linen Centre and Lisburn Museum.
Just identify this photograph (above) which is a closeup detail of part of an object on display.
Put the name of the object and your own name and contact details on a postcard or piece of paper and hand it in at the Museum reception desk no later than next Friday (September 14).
The winner's name will be drawn at random and published in next month's 'News from Lisburn Museum'.