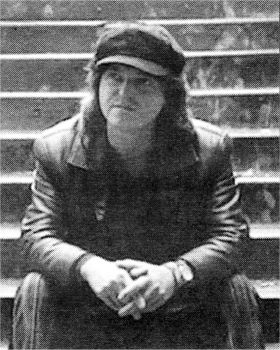 Richard Gilpin
RICHARD Gilpin will be coming home with his band when they perform at the Island Arts Centre this Saturday (February 10) with special guests including Ursula Burns, Maggie Khiane and Matt Mcgranahan.
The Lisburn born songwriter, who is now based in Donegal, releases his new album `Loose Ends' on March 12.
A collection of 11 brand new songs, 'Loose ends' is an eclectic mix of acoustic rock, country blues and traditional Irish music with even a hint of reggae for good measure.
The new album was recorded at Valley Studios in Ballybofey, Co. Donegal, co-produced with Terry McGinty and features a host of Ireland's top musicians including Cathal Hayden (Four Men and a Dog) on Fiddle and Peter Wilson (a.k.a Duke Special) on Piano.
Debut
Richard released his debut album 'Beautiful Mistake' in 2002 and his second album '33' in 2003 which saw him reaching a wider audience in U.K. and abroad.
He performed with his band at BBC Music Live festival at the Waterfront Hall, Belfast in May 2004, and has don€ gigs at Darvel Music Festival in Scotland and Greenbelt Arts Festival in England.
To book your tickets, which cost £5, please call the Box Office: 92509254 or visit www.islandartscentre.com. For more information on the artist visit: www.richardgilpin.com.