Sweet sound of success for former Eurovision singer Karen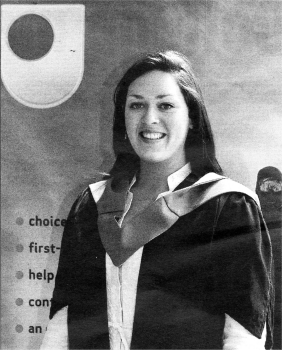 Karen Lismore
A WOMAN from Crumlin who sang in the Eurovision Song Contest has shown she's more than just a pretty voice by successfully completing an Open University Degree in Psychology.
Karen Lismore from Nutts Corner, who sang for Ireland in the 1999 Contest in Israel along with her sister Bronagh as The Mullans, completed the course in six years - despite suffering from dyslexia.
The condition led to pessimistic predictions by some of her teachers that she would never achieve academic success.
Support
However, hard work and the support of her family have helped her prove those gloomy predictions wrong.
Her mother, a teacher, and her father, a fellow dyslexia sufferer, encouraged her to realise her full potential.
"My father would often tell me `don't let people tell you you can't do things' and I have always remembered that,' Karen recalled.
She said she would encourage anyone who wanted a challenge to take an OU Degree.
Karen embarked on her course of study after deciding to take a career break from singing shortly after she was married.
"A lot of the Open University is internet and computer based which is helpful for me," she said.
"Taking a degree gives you a great sense of achievement."
She now works on the Eagle Project, an autism support scheme for families, and plans to take a Masters in Applied Behavorial Analysis.
Meanwhile sister Bronagh, the other half of The Mullan Sisters, has completed a Masters Degree in Music and is a music teacher.