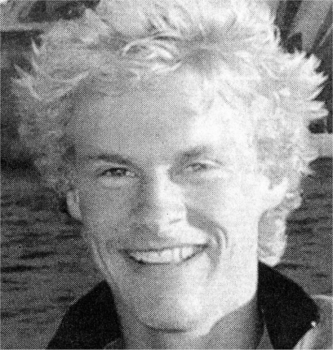 Tim Taggart
THE celebrity spotlight has been shining on Lisburn movie fan Tim Taggart after he was revealed as the winner of MSN Movies Search for a Presenter competition.
Tim went head to head with hundreds of hopefuls in the MSN Lights, Camera, Audition contest which offered one wannabe presenter the chance to stand in as the face of MSN Movies and front one of the UK's favourite online entertainment shows.
From Tuesday, movie fans have been able to tune in to https://movies.uk.msn.com/ to catch Tim kick-starting his presenting career in front of an online audience of millions, where he'll be providing all the latest films, interviews, news, reviews and gossip from the world of entertainment.
Tim said, "I've done the first week and I'll be doing next week as well. The competition itself was for one week but they've extended it and I'll be doing two weeks live, the regular presenter Izzie Knolles will be back after that."
"At the minute I work as a producer for Endemol, who are behind Big Brother, but I'm hoping to look for work in the presenting side of things. There is a chance I could be called in to work as a fill-in presenter, it's always hypothetical but there is a chance that could happen. "It's great getting used to the equipment and the autocue, the guys I'm working with are great, it's great craic."
He continued, "I could have presented about anything but because this is movies and I love movies, that makes it even better. You had to write your own script and I think my passion for movies came through in that. Its been great being over here, being in the industry, it has been really good experience."