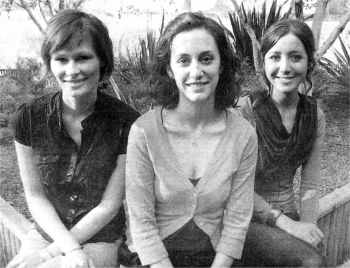 Kamila, Izza and Leticia
WALLACE High School has said "wilkommen" to its new German language assistant, Kamila Bugajski. 22 year old Kamila, from Bodum, is studying German and English at Huler-Universitat in her home town and hopes to become a teacher when she graduates.
She said: 'I'm really looking forward to working with GCSE and A level classes and I hope to improve my teaching skills this year. My first impressions of Wallace are very favourable – everything seems very well organised and everyone has been very friendly. I'm also very impressed with the Northern Irish."
Last year's French and Spanish Assistants, Izza Ouchatar and Leticia Villamediana Gonzales, have returned for another year.
22 year old Izza from Le Mans explained: "One year simply wasn't enough for me! I really enjoyed working in Wallace and fell in love with Northern Ireland so I am delighted to be back for another year."
25 year old Leticia from Palencia went on: "I really feel at home here at Wallace and have made the most of my time in Northern Ireland. I play volleyball at Queen's thoroughly enjoyed supporting the sporting teams here at Wallace last year.
"There was such a brilliant atmosphere at the Schools' Cup rugby final and I'm looking forward to another great year here in Wallace."