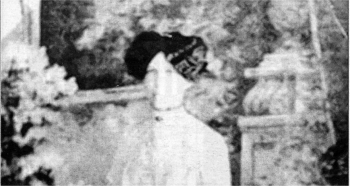 Mary Elizabeth McDonald (nee Wallace) who married Robert McDonald on May 7, 1924.
THE daughter of a man who left Dunmurry more than 60 years ago to start a new life in England has appealed for information about her father's extended family.
Jean Tarr of Chesterfield in Derbyshire explained her Dad, William John McDonald who was also known as Jackie, left Northern Ireland in 1944 at the age of just 20.
He now lives in Darleston in the West Midlands and as he approaches the age of 83 Jean is keen to hear from anyone who can help locate the people he knew as he grew up.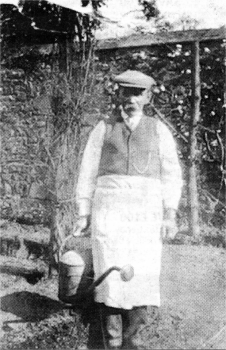 William John's maternal grandfather Robert Wallace who was Head Gardener for pub owner Harry Musson on the site of what is now the Beechlawn Hotel. Robert lived in a cottage in the hospice grounds.
In those days Dunmurry was a small village with a strong sense of community and Jean hopes the following facts will jog people's memories.
William's parents were Robert and Mary Elizabeth McDonald (nee Wallace) who married on May 7 1924. Their marriage was witnessed by a Joseph and Catherine Callan.
His father was an employee of Harland and Woolfe and William's brother Arnold eventually joined his Dad at 'the shipyard' before emigrating to Australia
William's paternal grandparents were William John McDonald and his wife Sarah (nee Close).
His maternal grandfather was Robert Wallace whose second wife Eliza Thompson was William's step grandmother.
Eventually, Robert lived with his daughter Florrie and her husband Tommy McVeigh at Hill Street in the village
Tommy was killed at Lambeg Bleach Factory leaving Florrie with three children - Alex, Flo and Victor.
Florrie remarried but sadly her second husband Jimmy Press died in a tragic fall.
Jean is keen to hear from anyone who can help identify her father's relatives living or dead.
She lives at 11 Sims Croft, Old Whittington, Chesterfield. S41 9LU and her phone number is 01246 453526.
Alternatively, she can be contacted by e-mail on jean.tarr2@tiscalli.co. uk.